Hike
Enjoy
panoramic views, unsurpassed in the Caribbean
Hike
Experience
the treat of a tropical rain forest
Come Tour St Vincent and the Grenadines with
Sailor's Wilderness Tours
Tour St Vincent and the Grenadines. Enjoy panoramic views, unsurpassed in the Caribbean.
Rich fertile multi-rivered valleys thickly planted with bananas, nutmegs, cocoa, coconuts, breadfruit and root crops such as eddoes, tannias and dasheens.
Hike to the La Soufriere Volcano.
Experience the double treat of a tropical rain forest and challenging mountain ridges.
See donkeys, mongooses, agoutis, St Vincent parrots, and more in their natural habitat.
OUR TOURS
DAY TOURS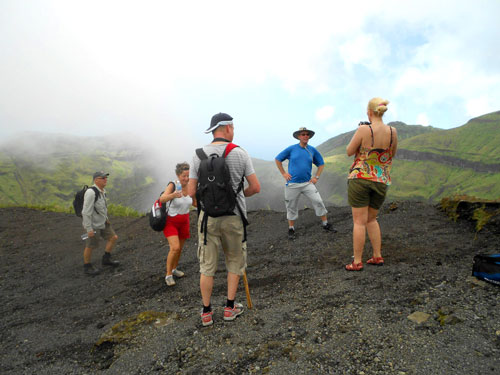 HIKE TO
LA SOUFRIERE VOLCANO
6 – 7 hours
DARK VIEW FALLS
6-7 hours
SCENIC EAST COAST TOUR
To Sandy Bay (the Carib Community)
and Kiss Me Falls
6.5 hours
TOUR IN BEQUIA
6-7 Hours
HALF DAY ISLAND TOURS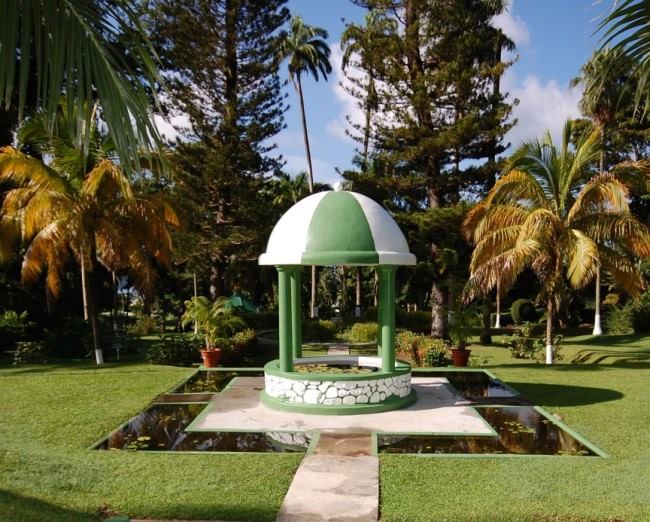 FORT CHARLOTTE, BOTANICAL GARDENS,
MESOPOTAMIA
3 hours
MONTREAL GARDENS, MESOPOTAMIA VALLEY,
S – E COAST
3 hours
RAIN FOREST AND PARROT RESERVE
3 hours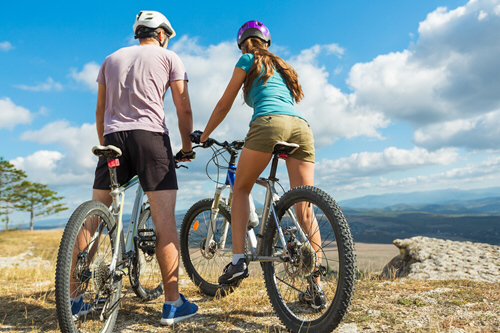 BICYCLE TOURS
2-3 hours
Rave Review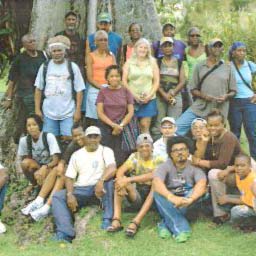 We hiked into the old crater where there was a large body of water.
It was a truly spiritual experience…
St. Vincent was Eden on earth…

– Olasee Davis –
Rave Review
We hiked their trails, climbed their peaks, swam in their rivers, sailed their seas, ate and partied at their restaurants… Can it get any better?
I can see St Vincent in my future.

– Ivan Butcher II –
ABOUT US
SAILOR'S WILDERNESS TOURS
Sailor's Wilderness Tours was established on October 20, 1979, and is a subsidiary of Sailor's Cycle Centre.
Sailor's Wilderness Tours was re-established in 1994, and from then on, we have been moving from strength to strength.
The company is run by its founder Trevor 'Sailor' Bailey and a team of professionals who have many years of experience in the Travel and the Tourism Industry. Sailor has over 20 years as a Travel agent.
For the past years Sailor's has built a solid reputation as the leader in the Bicycle and Tour Industry.
Our Company plans and facilitates incentive packages in St Vincent and the Grenadines and other Caribbean Islands.
We offer many services such as Hotel Accommodations, Airline Reservations, Airport Pick-up, Tours, VIP Check-in, Ground Transfers and many other services.
Sailor's Wilderness Tours arranges smooth, safe and on time drop-off for business meetings, conferences etc.
Over the years Sailor's has handled many different sized groups by arranging airport and other transportation, along with Tours for Schools, Sports, Credit Unions, Cruise Ship Passengers, Churches, Family Reunions and the government.
We are located at Upper Middle Street in capital Kingstown.
Sailor's Wilderness Tours
P.O. Box 684, Kingstown, St. Vincent
Office Tel: (784) 457-1712
After hours: (784) 457-9207

Email: bookings@sailorwildernesstours.com
BOOK A TOUR
You're just One Click Away from Adventure